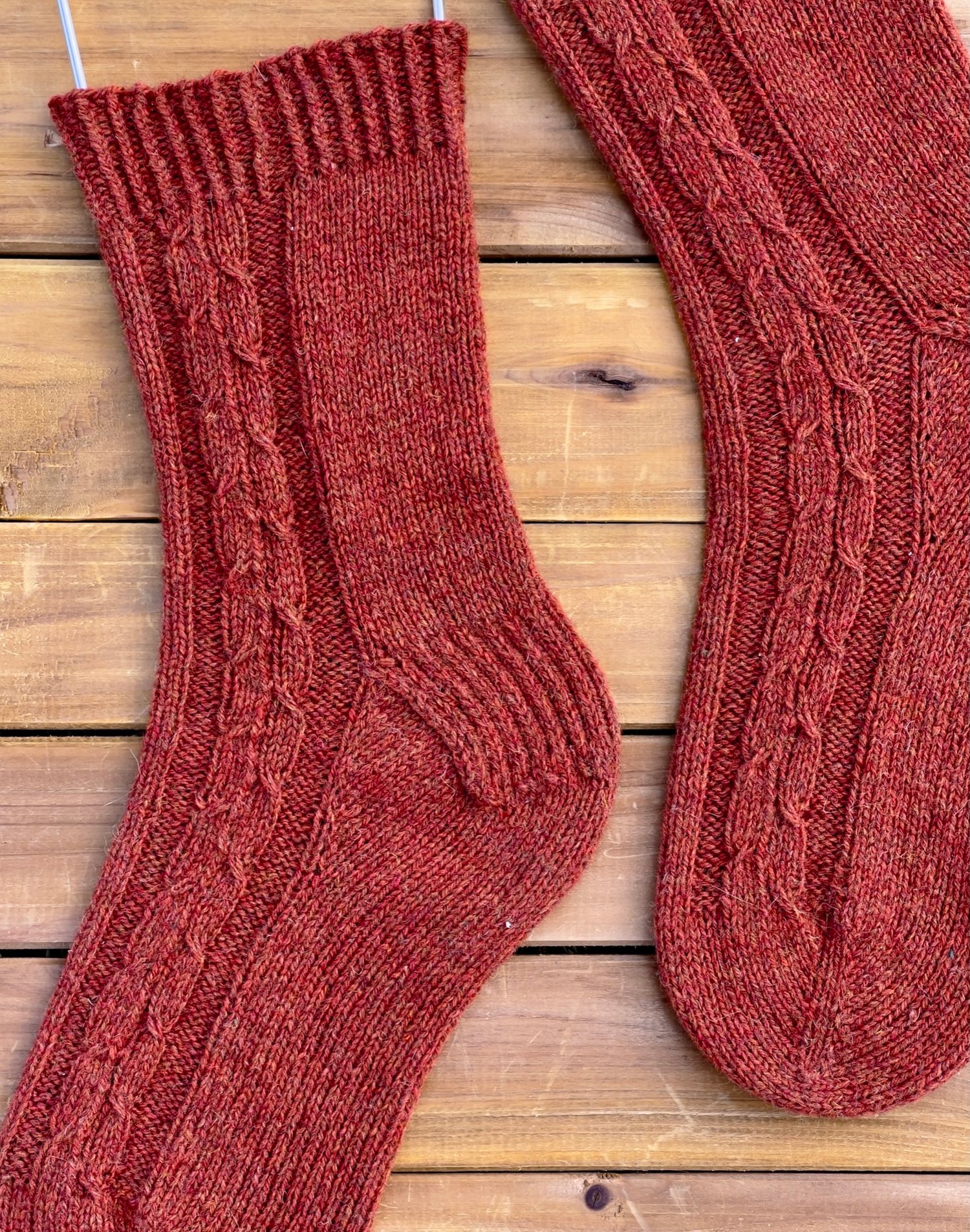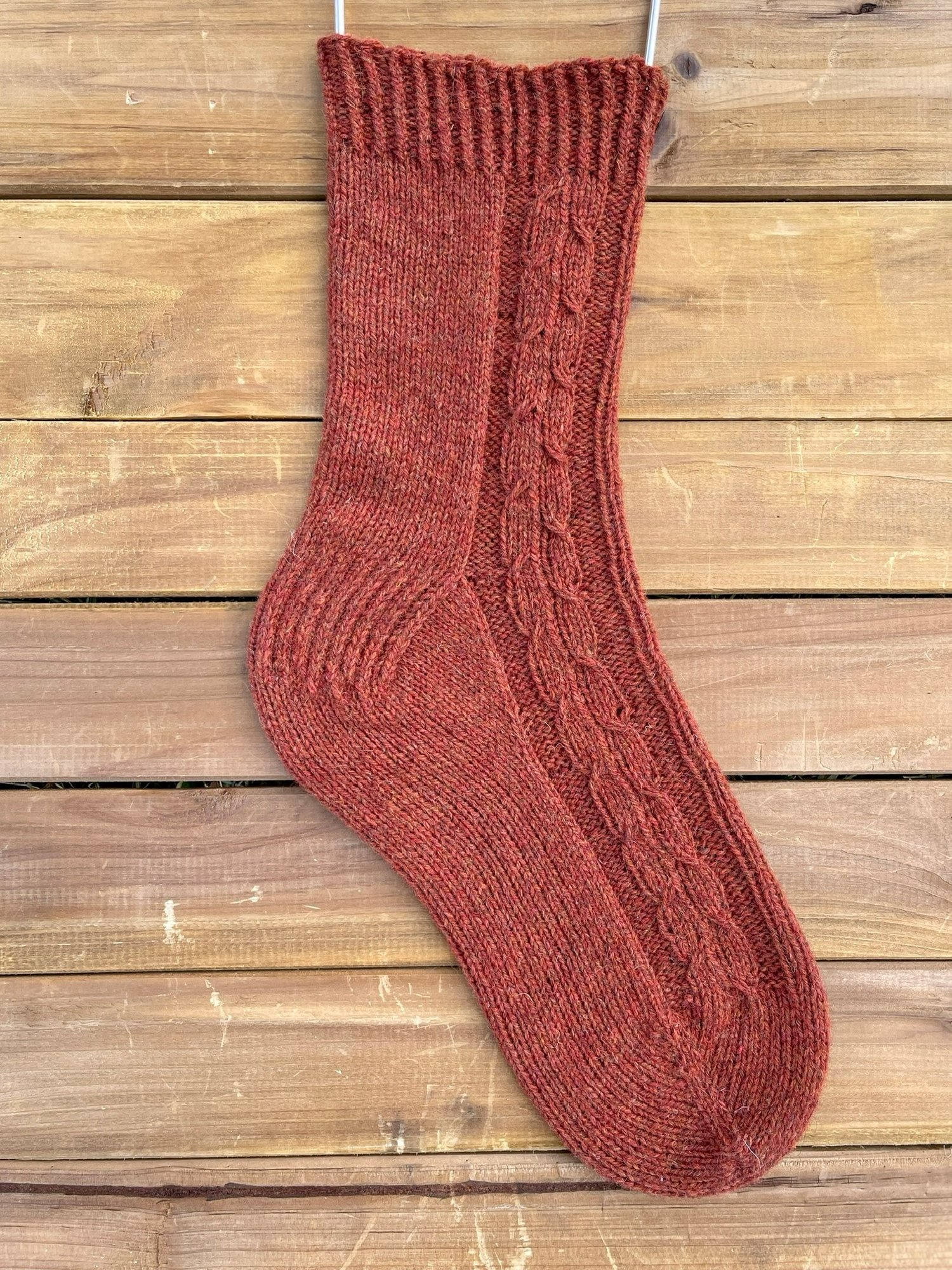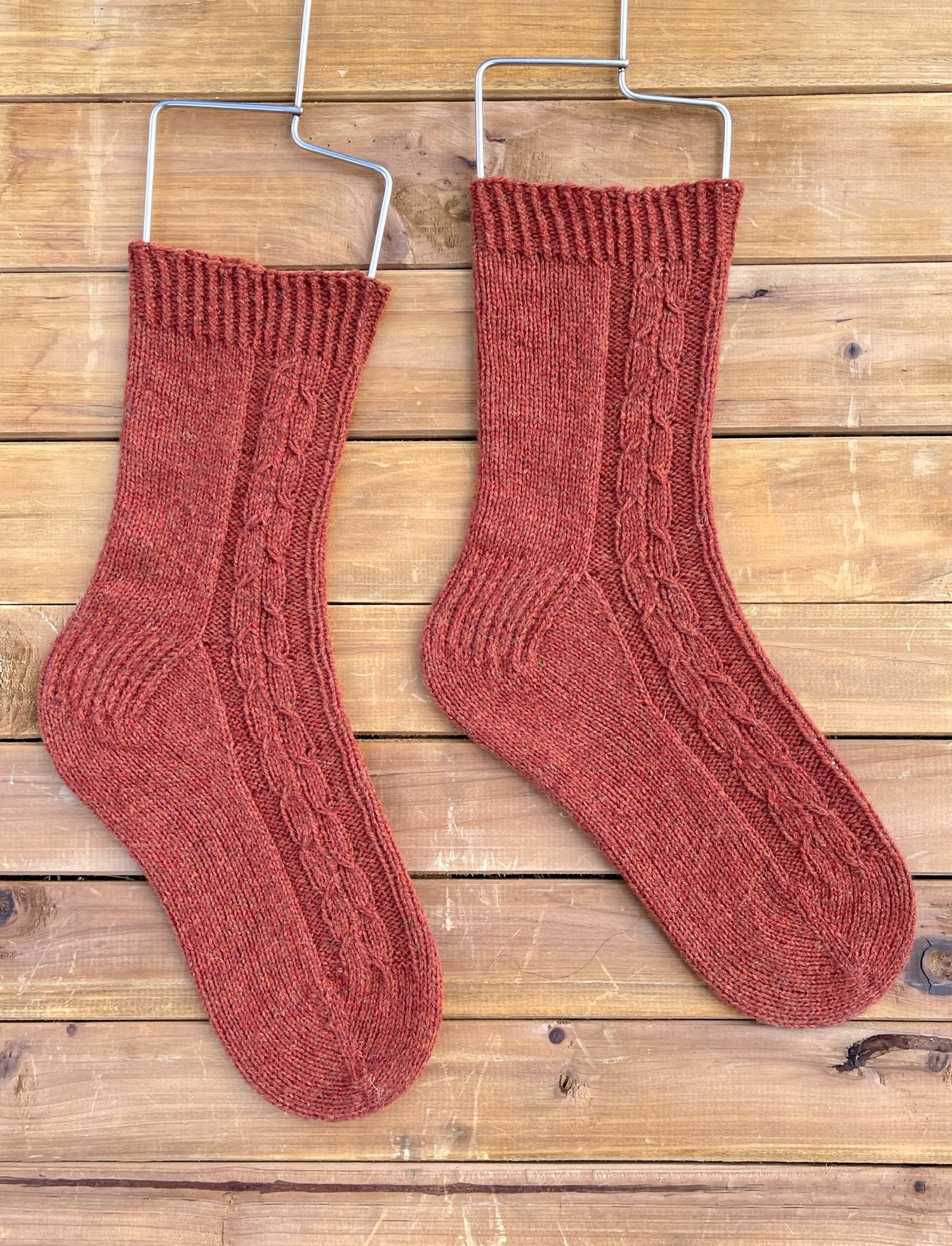 Ribbed Pumpkin Socks
$6.00
Fun fact: Did you know the indents in a pumpkin are actually called ribs?
Fall means a lot of things to different people. Summer lovers scorn it, while cold-weather lovers rejoice and immediately pull out their sweaters, boots, and cozy socks. These socks are inspired by pumpkin everything, not only do they mimic the perfect fall sweater, but they look like a ribbed pumpkin!
These are the socks to knit while enjoying a pumpkin spice latte (or tea or apple cider of course!) and when you're done, they'll match that cozy sweater!
The recommended yarn in the pattern is Cascade Refine. It's reasonably priced and has that cozy sweater feel to it. Additionally, it's made from recycled wool so you'll feel good about that part too.
Gauge:
8.5 stitches/inch using US 1 (2.25mm circular needles).
Sizing:
1 (2,3) - which fits a foot circumference of (unstretched) 7.25 inches (8 inches, 8.50 inches) around.
Yarn:
This pattern would look great in semi-solid, solid, and tonal yarns.
Sample Used:
Cascade Refine which is made from 100% recycled materials. 75% Superwash Merino, 20% Nylon, and 5% Viscose and has 500 yards. Roobios colorway.
Materials:
US 1 (2.25) circular knitting needles (or size needed to get gauge), I recommend at least 32 inches (my preferred length). You can substitute DPNs and 9-inch circulars for circulars as well and I'll show you how.
100 grams of fingering-weight sock yarn.
Stitch marker or locking stitch marker (optional)
Ruler or measuring tape.
Darning needle.
Sock blockers to photograph your socks once you're done! (optional).
Cable Needle (optional).
Notes:
This pattern is written for magic loop, but can easily be changed to DPNs. Use 2 needles for N1, and another 2 for N2. If you're using 9-inch circulars, there will be notes throughout to guide you.